Top News Story –
Chinese vlogger who used filter to look younger caught in live-stream glitch
Fans of a popular Chinese video blogger who called herself "Your Highness Qiao Biluo" have been left stunned after a technical glitch during one of her live-streams revealed her to be a middle-aged woman and not the young glamorous girl they thought her to be.
The revelation has led to discussions about standards of beauty across the country's social media platforms.
The blogger, who initially boasted a follower count of more than 100,000 on Douyu, is believed to have used a filter on her face during her appearances, and had been renowned for her "sweet and healing voice".
China's Global Times said she had been "worshipped" as a "cute goddess" by some members of her loyal audience with some fans even giving her more than 100,000 yuan ($14,533, £11,950).
However, live-streaming platform Lychee News says the incident happened on 25 July, during a joint live-stream with another user, Qingzi on the Douyu platform.
The Global Times reports that all was as normal and that her fans urged her to show her face and remove her filter but she refused, instead apparently saying: "I can't show my face until I receive gifts worth 100,000 yuan ($11,950). After all, I'm a good-looking host."
Followers began to send her donations with the largest reported to be 40,000 yuan ($5,813, £4,780) during the session.
However, at some point, it seems the filter being used by the vlogger stopped working and her real face became visible to her viewers.
She is reported to have noticed only when people who had signed up to her VIP access room started exiting en masse.
Many of her original followers – especially men – are said to have stopped following her and withdrawn their transactions after seeing her true identity.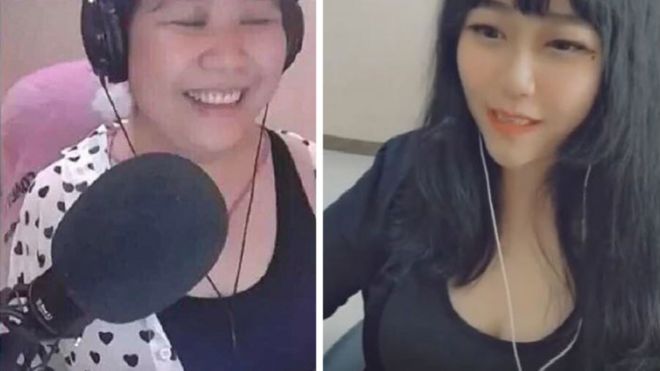 Twitter trends [from Trendinalia] – today from USA
Other News Stories –
Armed conflicts and attacks
Disasters and accidents
At least 18 people, including thirteen civilians and five crew members, are killed and 12 others injured after a small military plane crashes into a residential area near the Pakistani city of Rawalpindi. (BBC)
Politics and elections
News from Wikipedia – please support this valuable resource