United Kingdom Election result
The Conservative Party has won a big majority after sweeping aside Labour in its traditional heartlands.
What's happened?
The Conservative Party has won a majority of at least 78, its biggest general election victory since 1987
With one constituency left to declare, the Conservatives have 364 seats, Labour 203, the SNP 48, the Liberal Democrats 11, the DUP 8, Sinn Fein 7, Plaid Cymru 4, the SDLP 2, the Green Party 1, the Alliance Party 1
St Ives, Cornwall, is yet to declare
The SNP has won more seats than in 2017
For the first time, nationalist parties in Northern Ireland have taken more seats than unionists
Nigel Farage's Brexit Party failed to win a seat
The Brexit effect
The Conservatives increased their vote share in many areas that voted Leave in the 2016 EU referendum.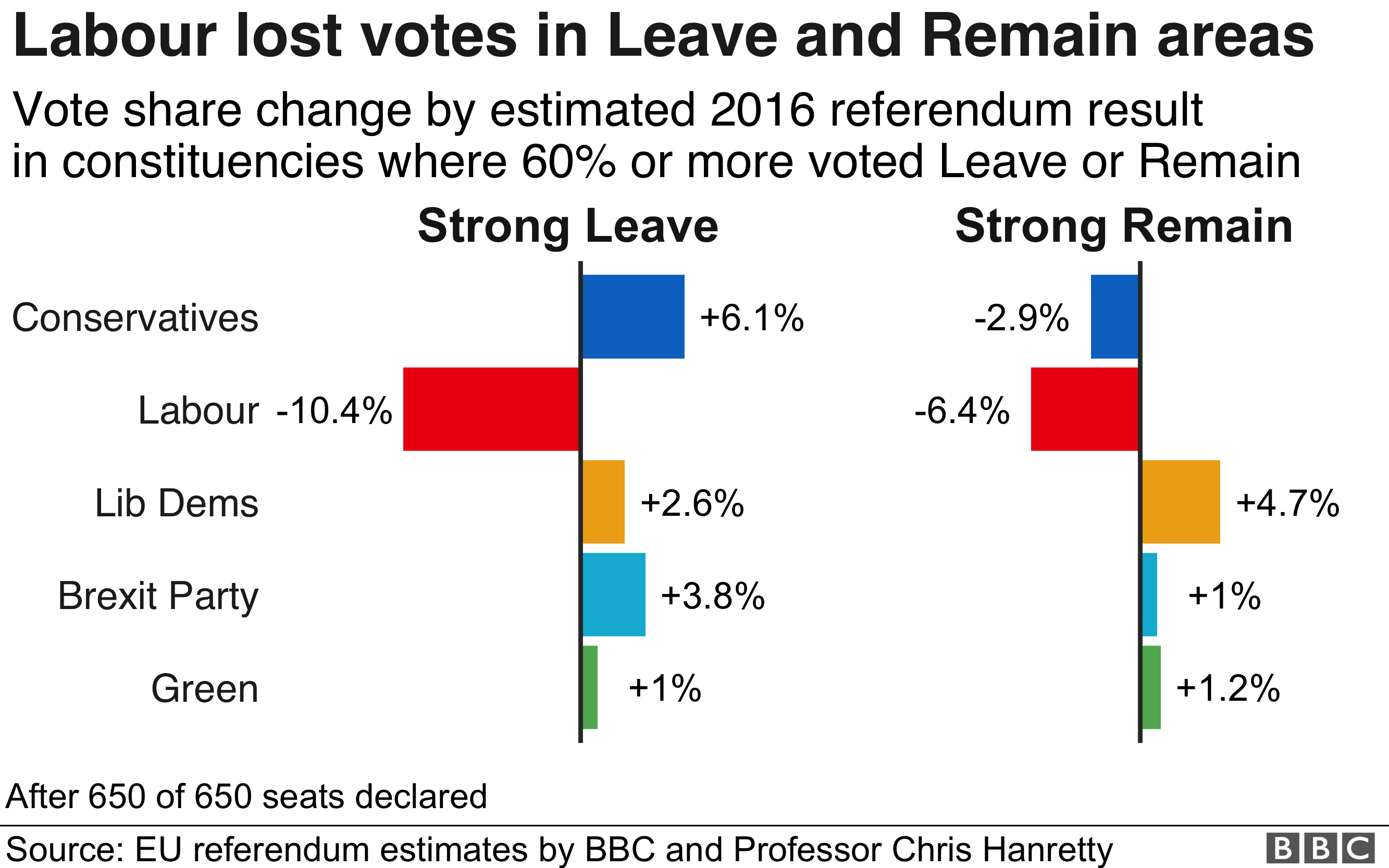 By contrast they lost votes in strong Remain constituencies such as those in Scotland and London. But Labour lost votes in both strong Remain and strong Leave areas.
Strong Leave and strong Remain constituencies are those where an estimated 60% or more of the electorate voted for that option at the EU referendum.
These estimates of constituency Brexit votes were modelled by Professor Chris Hanretty, as the 2016 referendum result was only recorded by local authority and not by Westminster constituency.
The Conservatives were clear winners in constituencies estimated to have voted majority Leave in 2016. They won almost three quarters of all these seats.
By contrast, there was no clear winner among Remain backing constituencies, with a crowded field of parties all winning substantial numbers of seats.
Twitter trends UK [from Trendinalia]
Other News Stories –
Business and economy
China–United States trade war

Both countries announce an initial deal where new tariffs to be mutually imposed on December 15 would not be implemented. China says it "will buy more high quality of American agricultural products", while the United States says it will halve the existing 15% tariffs. (The Guardian)
Law and crime
Politics and elections
News from Wikipedia – please support this valuable resource